Keeping You Up-to-Date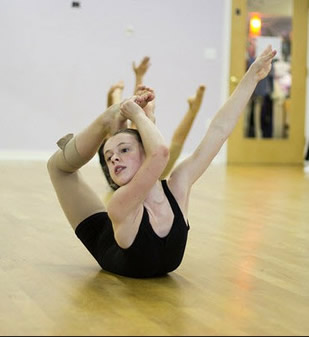 We're Here For You!
We well understand an informed parent is a happier parent and we want you happy! We are committed to ensuring you will have all of the information you need at your finger tips - whether you're a 6:00am to do-er, a middle of the day task wrangler, or tend to manage your household in the wee hours. In this world of multi-platform data management, we have many tools at our fingertips- and yours - and we make great use of them for you and with you! Even still, and possibly as a result, we realize there may be a time or two where you may feel overwhelmed or under-prepared. Our goal is to offer clear paths for you to follow to locate details that will help put you at ease in those moments. Please find, below, all of the resources available to you. Do you use a platform we aren't yet on? Fill us in and we'll look in to it!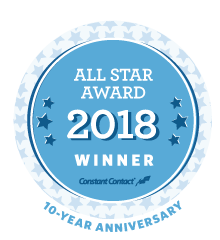 E-MAIL: Our primary mode of contact will be via e-mail! We work hard to ensure our email content is relevant and only send info we are confident is important to you. We have proof that we are hitting that mark. We're honored to have earned Constant Contact's All Star Award now 10+ years running! And it's all thanks to YOU! Our engagement numbers continue to top the platform's charts thanks to your support (you open what we send in record numbers!). You can bet we'll continue to be dedicated to organized and compete communication/information and encourage you to continue opening our emails so you can be fabulously informed about what matters to you! IMPORTANT: Please be sure we always have a current/active e-mail address for you and that you check your inbox daily. All e-mailed information will also appear on our on-site bulletin/calendar boards and, often (but not always) on our website. Do be sure to notify us if your email address changes! It's also very helpful if you add: director@adancersdream.net AND kat@adancersdream.net to your contact list. This way our missives won't end up in your spam folder ;o)
FACEBOOK: Our studio's facebook page is another great resource. We post reminders, studio news, etc. We encourage you to "like" the page today to ensure you are always up-to-date on studio happenings. Then, do continue to engage = "like" posts on our page regularly as this is the metric facebook uses to determine whether or not to keep our page in your active viewing rotation!
GOOGLE CALENDAR: Our online calendar located HERE, is a fabulous tool for your family to help keep studio dates of note handy! Please check it regularly.
LOBBY CALENDAR BOARD: Located in our reception area, our calendar board is one of the best tools we have to keep you up-to-date! Please check this board each time you are at the studio to stay informed of any last-minute additions or changes to our season's schedule that may not have been included in a handout or not yet posted online.
TEAM APP: Our studio makes great use of this free-to-you online application! It's a comprehensive platform you can use anywhere you have a smart phone or online access. All studio & team events are posted to our studio's Team App page HERE.
SIGN-UP GENIUS: Occasionally, you may receive a Sign-Up Genius notice via email from us. We use this platform for scheduling private lessons, planning pot luck studio events, etc.
Our PARENT REFERENCE GUIDE, located at our front desk, this hard copy Green Binder includes every hand-out, flyer, schedule, calendar, etc we produce throughout our school year. Glance through it when you are in the lobby to be sure you haven't missed anything.
Check these sources regularly and you'll be in-the-know for all latest info!