Accounting Fees and Policies 2019–2020
Comparison Shopping?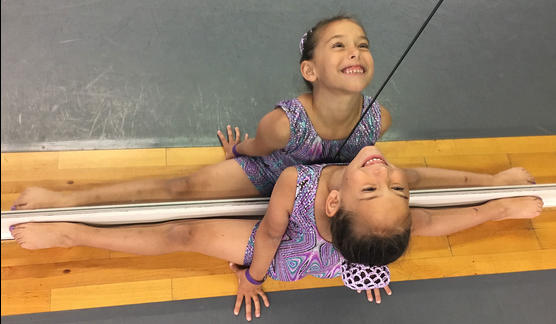 We hope you are! Apples to Apples we proudly offer very competitive pricing — equal to and often lower than comparable local programs. To help you make the best decision for your family, we encourage you to compare the following items when determining what you are getting for your hard-earned dollars :o)
*Length of class time — find our class lengths here.
*Number of dancing weeks in a session. Each of our 3 sessions run for 12 weeks providing you with 36 dancing weeks.
*What is included in the session or installment fee? Session fees for our Enrichment classes most often include, lessons, costume/tights, show T-shirt, digital recital video, AND 4 Premium tickets for our June performance. Exceptions are Pre-School (PS), Primary (PR), and Mini (MN) levels where costume deposits for those interested in performing are invoiced separately in November.

*Know you're a shoe-in for our show? Optional Installment Plans are available for PS/PR/MN Performers and include, discounted lessons, costume/tights, show T-shirt, digital recital video, AND 4 Premium tickets for our June performance. Our Dream Team Installment Plans also include lessons, costume/tights, show T-shirt, digital recital video, AND 4 tickets for our June performance. As well, rehearsal hours, competition entry fees, music editing, team activity fee, and an array of optional/additional class hours and team social events are included as noted.
*What is not included in the session or installment fee and how much do these added fees run? Be sure to ask what other fees may or will come up during the dancing season. Some items to consider for Enrichment dancers: registration fees, required dancewear, optional master classes. Additional items to consider for Team dancers: Team Gear, Optional Team Jacket, Invitational & Repertory Opportunities & related competition entry fees, Optional extra class costume.
*Teacher Experience? You can rest assured that each staff member at A Dancer's Dream is an experienced and professional dance teacher with valuable credentials in both performance and education. All of our staff members are TAGteach & CPR certified. Further, our studio is a proud More Than Just Great Dancing affiliate. Additional affiliations/certifications: Cecchetti Council of America, DMA (Dance Masters of America), DEA (Dance Educators of America), Acrobatic Arts, Alixa Flexibility, YPAD (Youth Protection Advocates in Dance), NDEO (National Dance Educators Organization), NHSDA (National Honor Society for Dance Arts chapter),
Questions? We'd love to connect with you!
Call 781-631-8978 or E-mail: director@adancersdream.net


Updated 7/31/19
How to Register
Fall classes begin the week of September 9th!
Class Space is reserved on a first-come, first served basis upon our receipt of your completed registration when accompanied by your payment in full (includes Registration Fee). Fees are outlined on registration page.
Registration Fees must accompany your first session payment and are due only once each year. See fee amount below. This is a $35 per-student fee with a maximum of $70 per family.
Returning Student Registrations are due on or before August 15, 2019. That said, you will want to REGISTER EARLY! Class sizes are strictly limited.
Your Registration Submission will be confirmed & date stamped at the point your registration & full payment are received. We cannot promise preferred scheduling for partial payments or registrations received after August 15, 2019.
A Production Fee is included in your budgeted session and/or installment plan for all dancers [exceptions: PreSchool, Primary, Mini, and Mini/Jr Cecchetti Exam programs]. This Production Fee helps spread the cost of performance production equally over all of the dancers performing in our show. The fee includes 4 Premium tickets, Digital Recital Video, and a show t-shirt (to be worn during our Finale). You WILL be able to purchase additional tickets if you wish.
Select a Performer's Plan and $ave! Know your dancer is a shoe-in to be in our show? Your dancer is eligible for our Performer's Package. See full details in Payment Options Info below!
RETURNING THIS SEASON >>> We're beyond excited to once again prepare our Dream Teamers and interested Enrichment Dancers for assessment by the Cecchetti Council of America. Installment (or Session) Fees for this Technique Only (non-performance) side of our Classical Ballet program include weekly group class, study guide, and Spring exam. Looking for a Ballet class with a performance opportunity? Check out our Ballet Lab classes :o)

Fee Structure
Registration Fees must accompany your first session payment and are due only once each year. This is a $35 per-student fee with a maximum of $70 per family.
Our School Year classes run continuously September through June and total 36 "dancing" weeks. All public school full-week vacations have been accounted for (you will not be charged for those weeks).
Technique-Only (Non-Performance) options are available! Any class can be taken on a non-performance basis. Should you know, upon registration, that your dancer will NOT be in our annual show and costume/production fee deposits have been included in the lesson fees (see fee schedule on registration form), simply state this intention in the "Notes" section of your online Registration Form (or drop Kat an e-mail if applying by mail). If such written notice is received prior to December 1, 2019, a financial adjustment will be made accordingly. No other costume credits will be issued upon a dancer's withdrawal from our studio.
PLEASE NOTE: Our Currently Posted All-Inclusive Pricing includes costume fees for all teams and performance classes. In an effort to keep our pricing as low as possible, and to avoid up-charging "just in case", the costume fee pricing for our 2020 season is currently based on the information we had during the month of July. This info reflects last year's pricing (vendors have not yet distributed 2020 catalogs). With the threat of tariffs to China (a main costuming supplier), our vendors may increase these prices. If they do, we'll need to pass that increase on to you. The expectation is that it would be nominal per person but something we wouldn't be able to absorb on our own.
ALL IN Discounting! Benefits apply to dancers committing to a full year of the following minimum group/class hrs week. [Mini/Jr at least 4hrs/week; Twn/Sr at least 5.5 hrs/week]. Eligible registrations will be discounted for you on our end and applied to your last (May) season Installment! (some restrictions apply). Should a dancer drop class hours beneath the ALL IN eligibility threshold, all fees to date will revert to full rate.
No credits will be issued for missed classes. Please check the class schedule for an age-appropriate make-up class = a great opportunity to try something new! Classes must be made-up within one month of absence.
Student withdrawal policy: If you withdraw prior to the fourth lesson/week of classes, you qualify for a partial refund (initial payment less registration fees, production/costume deposits, and lesson fees through withdrawal date and unattended classes). No refunds will be issued after week four. A withdrawal confirmation form must be completed and returned within 14 days of withdrawal. [Refunds can take up to 30 days from our receipt of withdrawal form to process]
Payment Options
ACH Payment Services are available! In our ever diligent efforts to find ways to keep your costs down, we strongly encourage our dance families sign up for this easy/no additional cost to you payment format. Performance Groups & Teams are required to participate in our ACH Auto-Charge program.
Automatic Credit Card Payment Services are available (by request)- though ACH is the way to ensure lowest cost! You may of course pay manually, prior to scheduled due dates, using cash, check or Visa/MC though you will find the least costly method is our ACH Payment Service!
We Hate Late Fees Too! To avoid the possibility of a late payment and therefore a late fee, each dancer is required to have an active ACH Authorization Form on file. Your ACH will be charged only if: 1) a dancer's account is 15 days past due, or, 2) the family has specifically requested a fee be paid using the card/ACH on file. This policy helps to keep late fee charges off your account!
ENRICHMENT SESSION PROGRAMS
Three 12-week sessions total 36 "dancing weeks".
Payment in full is due 30 days prior to the beginning of each session.

| | | |
| --- | --- | --- |
| August 15, 2019 | November 4, 2019 | February 10, 2020 |
| September–November | December–March | March–June |

Outstanding Balances remaining on account over 15 days will automatically be charged to your ACH account. If you are unable to provide an active account number, a flat fee of $25 per month will be applied to your account until all new and outstanding debt is satisfied in full.
PERFORMANCE TEAMS & Pre-School/Primary/Mini PERFORMER PACKAGE INSTALLMENT PROGRAMS
| | |
| --- | --- |
| 36 | 36 |
| 10 | 10 |
| 15th of each month | 15th of each month |
| August 15, 2019 | August 15, 2019 |
Outstanding Balances: same policy applies as outlined above in Enrichment section.